Congressional Students Question, Collaborate, Create, and Lead as They Come Together to Celebrate Black History Month
Written in Collaboration with Sarah Philip, Kindergarten-Grade 4 Art Teacher
As part of Congressional's Black History Month activities in February, students in kindergarten through second grade learned about many under-recognized artists, scientists, musicians, and change-makers.
During one of the activities, Kindergarten Assistant Teacher, Mrs. Franklin (a former engineer) and Mrs. O'Neil, Director of Early Childhood Programs and Primary School, led the students in a discussion about the types of skills needed to be successful in engineering, and the students decided that creativity and perseverance were some of the most important skills. Working in pairs, the students put their own engineering skills to work by creating vehicles out of cardstock, straws, and Lifesavers candy that could move only by blowing them.
Classroom teachers also read Hidden Figures: The True Story of Four Black Women and the Space Race by Margot Lee Shetterly to the students and led discussions about the long un-recognized contributions of African American, female mathematicians in the space program. Music Teacher, Mrs. Bicksel, and Art Teacher, Ms. Philip, presented highlights of artists and musicians who gained recognition during the Harlem Renaissance and their continuing influence on today's culture.
The culminating activity for the students was to work together to create collages to recognize some of the wide-ranging contributions of African Americans in Math, Science, Art, Music, and Literature. Students created collages using small pieces of text and images from magazines to make symbols representing the areas in which the individual contributions were made. The students worked collaboratively on their creations with the older second graders helping the younger students.
This is Congressional at its best. Working together and valuing each member of our community, while celebrating the many unseen and unrecognized heroes around us.
---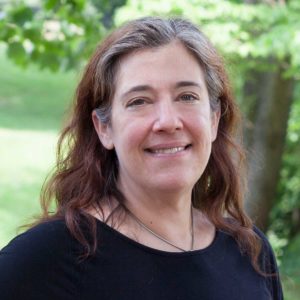 Featured:
Sarah Philip
Art Teacher
Kindergarten-Grade 4