Helping 8th Graders Find the "Right-Fit" High School
For middle school students, the transition to high school is an exciting time in their lives. For their parents, it marks a milestone – their child is embarking on the last leg of their educational journey before heading to college. By eighth grade, students have discovered a lot about themselves. They have uncovered strengths and weaknesses; they have figured out likes and dislikes and discovered talents and interests.
Our goal at Congressional during the high school transition period is to help students and parents find the 'right fit' high school. By eighth grade, a student's unique qualities have emerged, helping to make the task of selecting the right high school a more streamlined, personal process.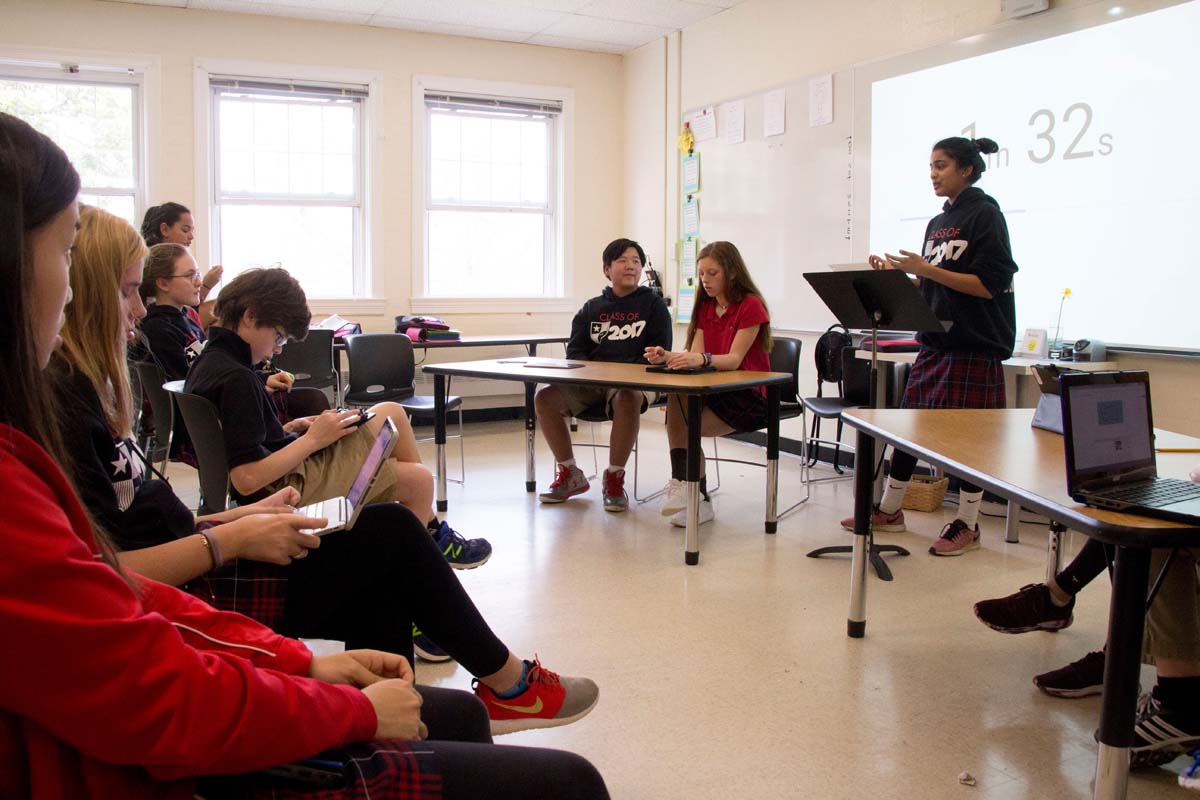 There are many options for students when looking at high schools (private, boarding, public, etc.). Our goal is to help them matriculate to schools that meet their needs and wishes; schools where the students will be happy, fulfilled, and successful. There are many considerations when evaluating high schools.
To begin, there is the size of the school. Some range from seventy-five students per grade to 400 or more if public school is a consideration. Class sizes can range from twelve to thirty-five.
At some schools, making a sports team is no issue; at others, their sports teams may be the best in the state so "making the team" is a mighty challenge.
Popular extra-curricular activities such as speech and debate, and robotics, might be a draw for some families.
The "feel" of a school is also primary in choosing where to attend.
In eighth grade, students have the privilege of shadowing at area high schools. These half-day visits allow a student to attend classes, meet students and teachers, and essentially experience the school firsthand. By eighth grade, most students have already begun shadowing at high schools. "These shadow visits are critical to the process and often help students make definitive decisions on whether the school is right for them," says Brent Hinrichs, Associate Head of School and Director of Lower and Middle School, who also fills the role of High School Placement Counselor.
Mr. Hinrichs works closely with middle school families beginning in sixth grade when he holds the first of several meetings with parents to discuss the timeline and process for high school applications. In seventh grade, he advises families, "This is the best time to start contemplating the possibilities of high school without the immediacy of deadlines and due dates. High school open houses are excellent opportunities to tour schools, pick up literature about school programs, and meet students, faculty, and administration," says Mr. Hinrichs. "Gathering information about schools in seventh grade gives families a good start to the high school admissions and registration process, which begins in earnest in the fall of eighth grade."
| | |
| --- | --- |
| | |
One of the most helpful events for families at the beginning of their high school search process is the annual Life After 8th Grade High School Fair, held in the fall each year. Congressional School is a co-founder of this event in partnership with other local independent schools that end in eighth grade. The event has grown significantly over the years and now boasts attendance of more than 60 high schools, including day and boarding schools.
In addition to offering advice and information to parents, Mr. Hinrichs works closely with students. "I meet with the seventh grade students to talk about the importance of doing well in their seventh grade year. Of course, I stress that it is important to do well in school all the time, but seventh grade shows prominently on a student's transcript," he said.
In the summer of eighth grade, Mr. Hinrichs holds individual meetings with parents to discuss specific high school plans for their students. "The fall is the busiest time for eighth grade families and the students." he says. A "High School Decisions" booklet is shared monthly with parents and students to guide them on their journey. The booklet is packed full of information such as upcoming deadlines, information on registering for standardized tests, worksheets to track visits, questionnaires to help narrow down choices and much more.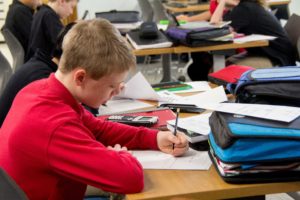 .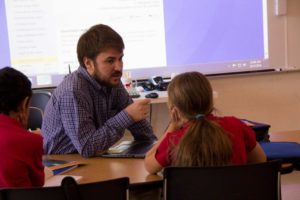 "Congressional's leadership does an excellent job of working with families to maneuver through the very stressful process of choosing the appropriate high school for their student," says Hope Englander, who along with her husband Jeff, has been through the process twice. Their son, James '14, graduated from St. Anselm's Abbey School 2018 and is currently attending Worcester Polytechnic Institute (with academic scholarships), and their daughter, Sally '16, is a junior at Foxcroft School in Middleburg, VA. "Mr. Hinrichs takes the time to get to know each student individually, including one-on-one sessions with their parents, in order to mesh academic, personal, and athletic aspirations with the best high school."
As they navigate through the high school admission process, eighth graders meet periodically to role-play interviewing, talk about and begin essay writing, and more. Mr. Hinrichs and the eighth Grade faculty help students stay on top of the plethora tasks to be accomplished, including registering for standardized testing such as the Secondary School Admission Test (SSAT), the Independent School Entrance Exam (ISEE), and the High School Placement Test (HSPT) that many high schools require. As an added convenience, the FLEX SSAT is administered each year at Congressional.
Students are well-prepped for high school shadow visit days, including thinking through questions they might ask on their visit and answering questions that might be asked of them. Admission directors of many high schools come for recruitment visits to meet our eighth graders. The representatives share information about their schools and answer the students' questions. "The student meetings with high school admission representatives are really beneficial," says Mr. Hinrichs. "By the end of these meetings, the admission representatives know our students better, and the students have a familiar face at these schools when they visit."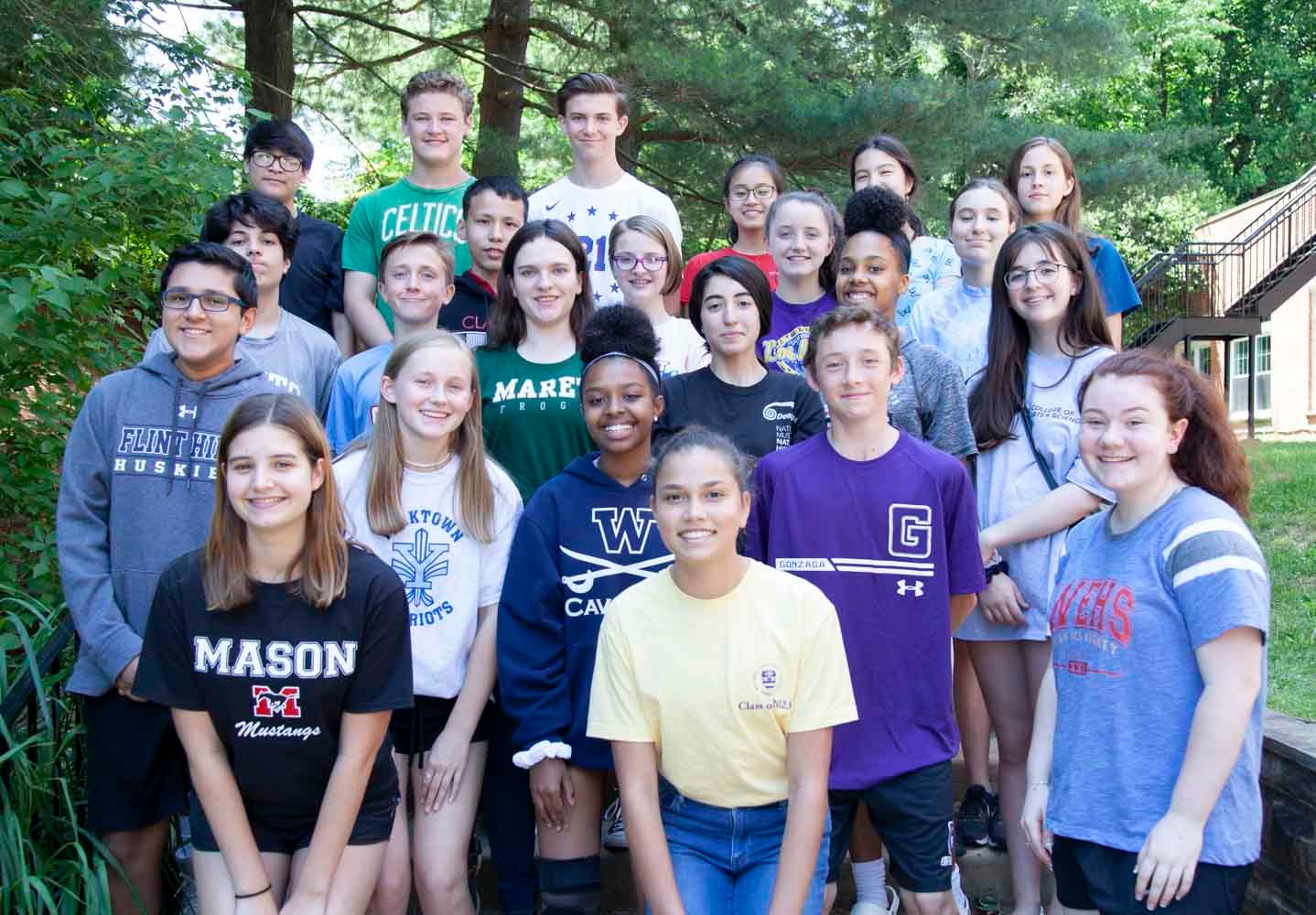 Congressional Class of 2019 in their high school shirts
In turn, Mr. Hinrichs has visited over 20 high schools, educating them about Congressional and the quality of our academic program. Other administration at our school have also established strong relationships with area schools – a definite advantage to our students as they apply to these schools.
Once eighth graders have submitted their applications to private high schools, boarding schools, and registered at local public schools, and once their entrance tests have been taken, the admission cycle slows until March when students receive decisions and commit to a high school. "The high school application and selection process for students and families is rigorous and requires organization, time, and resilience, but it is a process that offers great rewards as students identify and ultimately decide where they will be in ninth grade. It's also good practice for students in preparation for college applications, which is only a few years away," says Mr. Hinrichs. Julia Phaltankar '13, a senior at St. Stephen's and St. Agnes School who has been busy with college applications, agrees with this statement, "The high school application process definitely prepares you for deadlines and, most importantly, determining the right 'fit.'"
---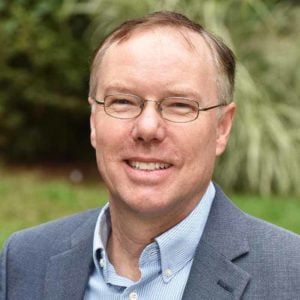 Featured:
Brent Hinrichs
Associate Head of School
Director of Lower and Middle School