by Kim O'Neil, Assistant Head of School and Director of Early Childhood and Primary School
In Early Childhood, we continually look for new ways to connect with our students and make learning meaningful. When our students enter their classroom in the morning, they are eager to wrap their arms around their teachers, play with their friends and engage in meaningful activities that have been prepared for them. Students in our program are encouraged to "try their best" and are stretched out of their comfort zones to think deeper and explore new topics.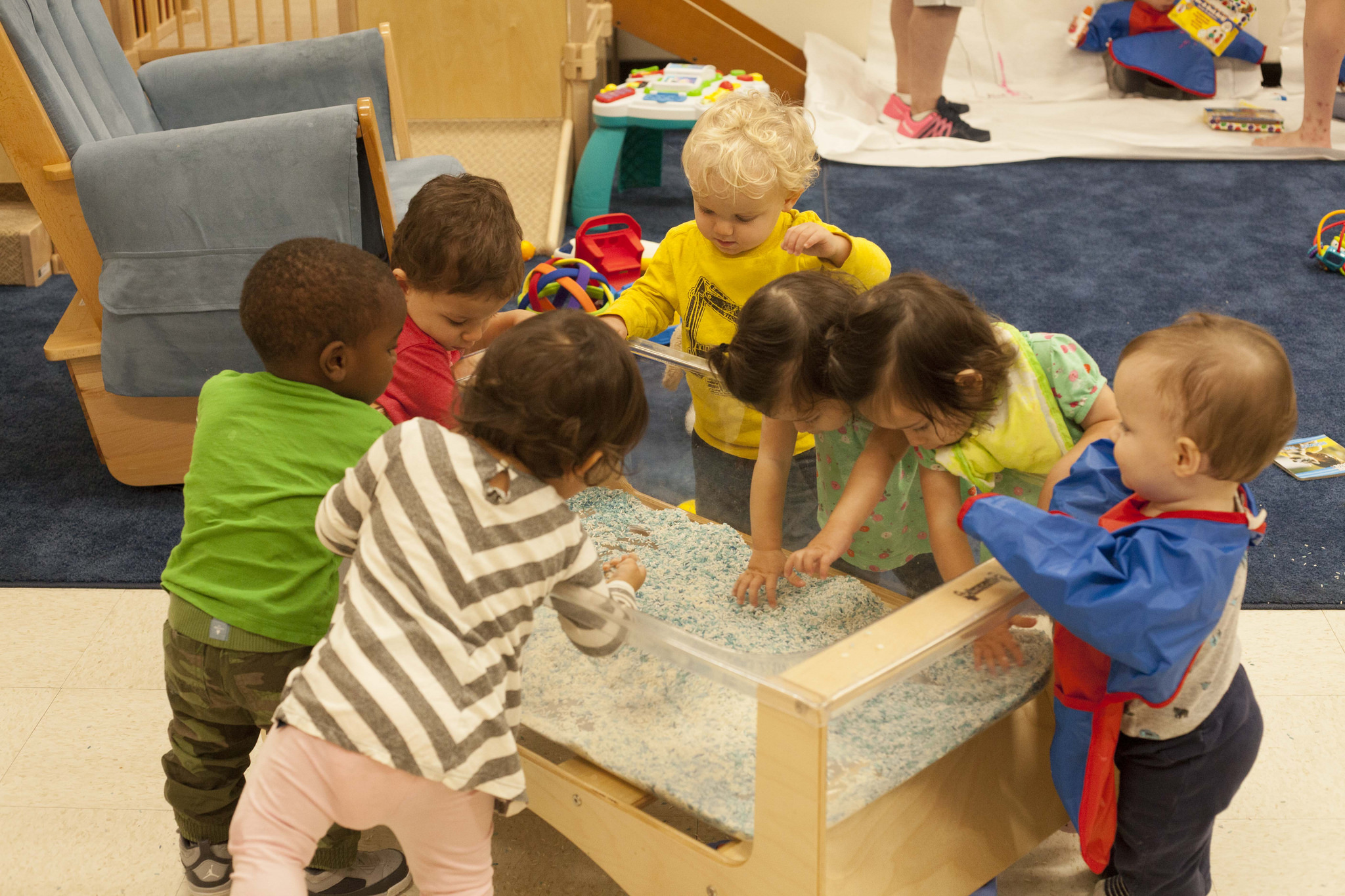 Our teachers commit themselves to teaching students in varied ways. We know that not all students learn the same way and therefore the lessons are different depending on each child's needs. Movement is incorporated into just about each lesson. There was a recent study done in the Netherlands in which groups of children took part in math and language lessons. The controlled group had a more "regular" classroom lesson while the other group incorporated moderate to vigorous exercise into the lessons. After following the children over a two year period, the study concluded that those students who were physically active during language and math activities gained at least four months more learning that those who did not. http://www.aappublications.org/news/2016/02/24/Math022416
In alignment with this study, our Early Childhood teachers are extremely careful to plan activities in which there is a balance of play and learning. Walk into any classroom and you are sure to see the children hustling and bustling about the room. Our Preschool friends are constantly on the move. This age group learns through "doing." Whether the learning activity takes place outdoors in the woods, in the classroom as a whole group, or in the Program Room for a small group activity, the children are constantly on the go. One of my favorite activities this year is when the students worked together to create their leaf man. The teacher worked with a few children in the hallway and provided them with an object that they had to find the match for. After being shown the object, the students had to race to the end of the hallway, find the object that matched and then had to run back to the teacher to add it to their creation. The students had fun pairing listening, with identification and then had a beautiful masterpiece to share when they were done. The group then ventured to the woods to create their "natural" leaf man made of twigs, acorns, leaves, mulch, or anything else from nature. Children enjoyed exploring the outdoors, searching for natural materials and working together as a team.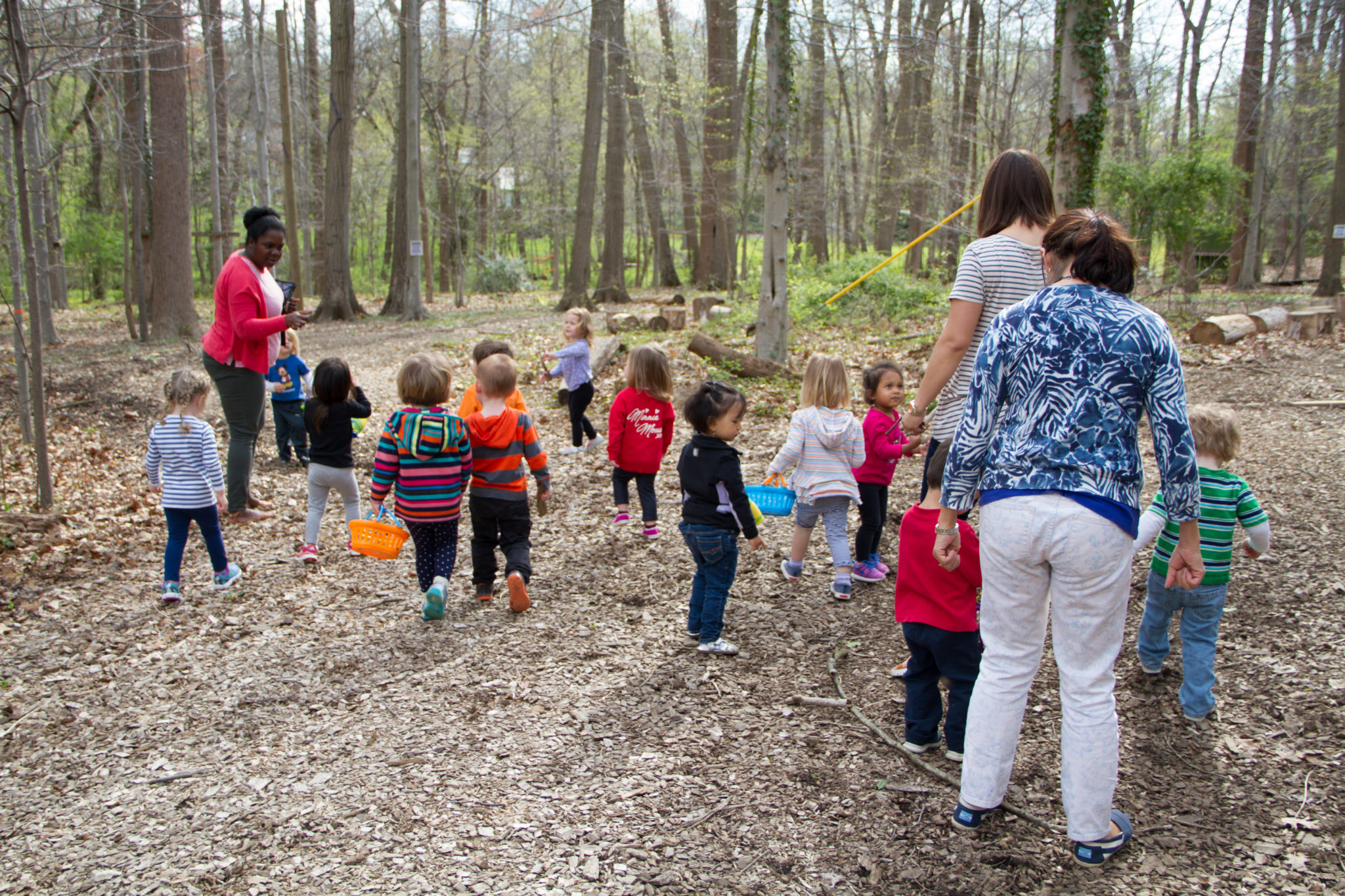 Another great example is in our Junior Kindergarten classrooms where movement and learning are the perfect partners. Most of the lessons include "active time," which enables the children to apply a concept in a way that engages their minds and bodies! For example, the students work daily on their phonemic awareness skills. While this can be an abstract concept to explain during a lesson, making specific sounds into a fun song and dance helps it all make sense! Utilizing technology, we sing and dance to "What Do the Letters Say?" The children love singing their sounds out loud while they dance to a popular kid's song.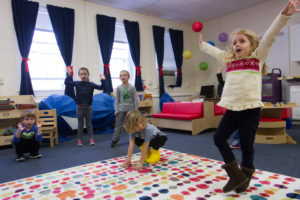 In Kindergarten, students take regular "brain breaks" throughout the day. These brain breaks are quick stopping points that teachers have during the day to get the children up and moving after completing a challenging assignment or before sitting down to work on a task. During these times, children can be found dancing to music, playing a game of tag outdoors, throwing a ball between friends, doing jumping jacks and so much more. Brain breaks provide the students a quick opportunity to get some fresh air, move around the room, and get the "wiggles" out. Laughter and fun are always a part of these breaks.
As you can see, movement and learning go hand-in-hand in our building. The children LOVE to learn, and the teachers are continuously challenging themselves and one another to find creative ways to make learning come to life. I applaud our teachers for creating wonderful multifaceted learning environments for the students in order that they continue to thrive at Congressional.
---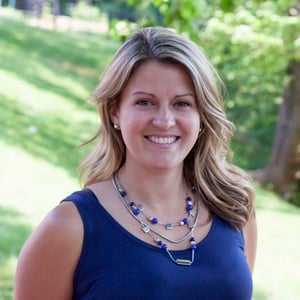 Kim O'Neil
Assistant Head of School
Director of Early Childhood and Primary School