Congressional Sixth Graders Win 2018 Green Difference Award
This week, we received the exciting news that Mrs. Yassine's sixth grade Global Perspectives classes are winners of Project Green Schools' 2018 Green Difference Award for their project entitled "Blueprint for a More Sustainable School." The project, which was completed earlier this year, involved research and the creation of models of sustainable elements that would serve to make Congressional School more environmentally friendly and energy efficient.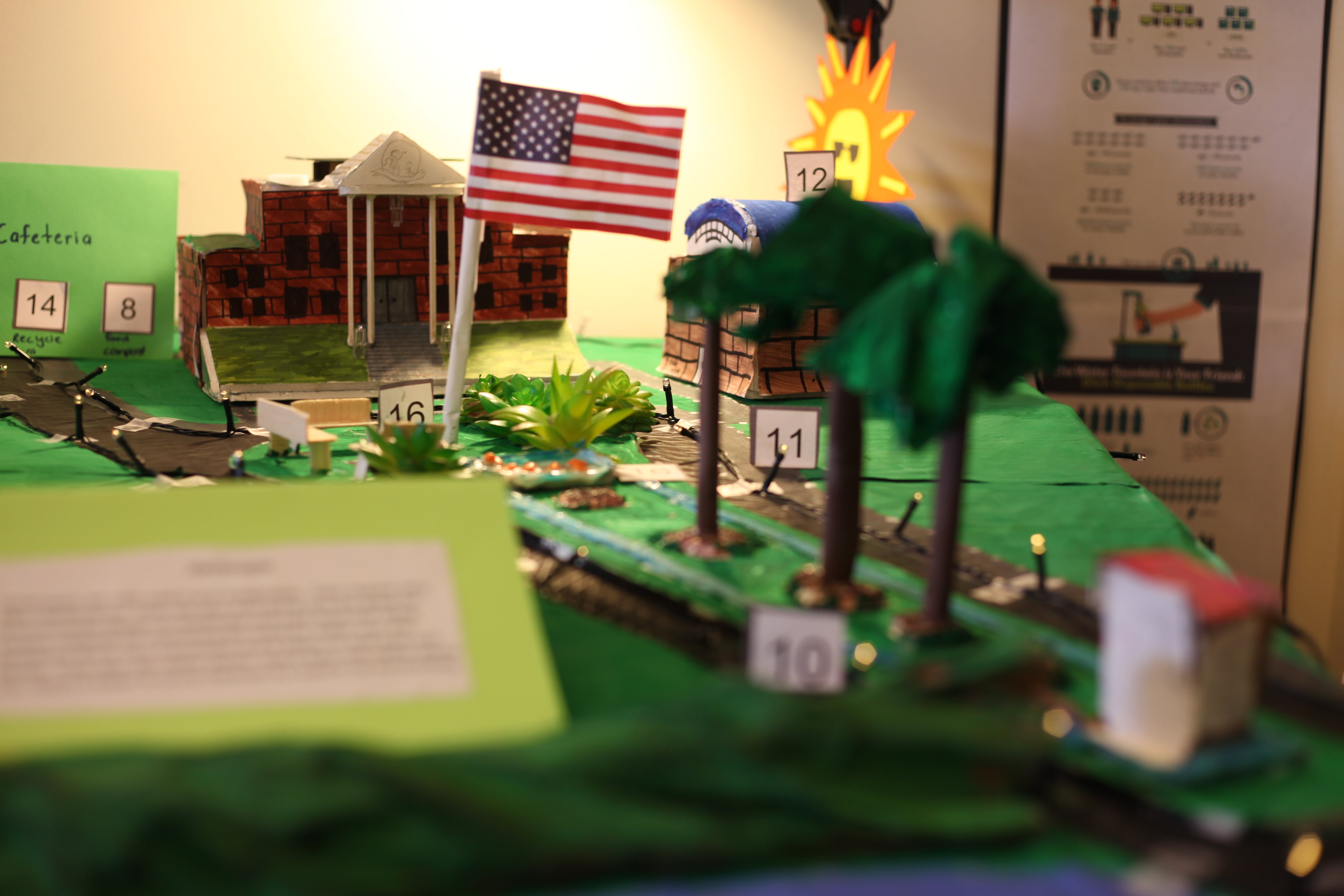 The sixth graders' sustainable models were on display at school during the month of February and the students met with other grades to discuss their research on ways Congressional School can become greener. The models were numbered to correlate to a large 3D map highlighting the different elements to be incorporated either on campus or in the school buildings.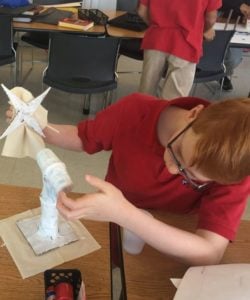 The students also presented their research findings to Ms. Marsh, Head of School, Mr. Hinrichs, Middle School Director and Assistant Head for Academics, and Mr. Schwanke, Director of Finance and Operations. Their ideas for sustainable elements included water conservation, landscape management, solar, wind, and geothermal energy and were well received by school leadership.
The 6th grade Sustainable School Project won the Green Difference Award under the category of Outstanding Commitment to Greenovation [GREEN + STEM + Innovation]. On Friday, April 13th, Mrs. Yassine will attend the awards ceremony in Boston, MA. The awards are organized by Project Green Schools whose mission is to develop the next generation of environmental leaders through education, project-based learning and community service.
Congratulations to Mrs. Yassine and to all the sixth graders. Our students truly are great thinkers and leaders!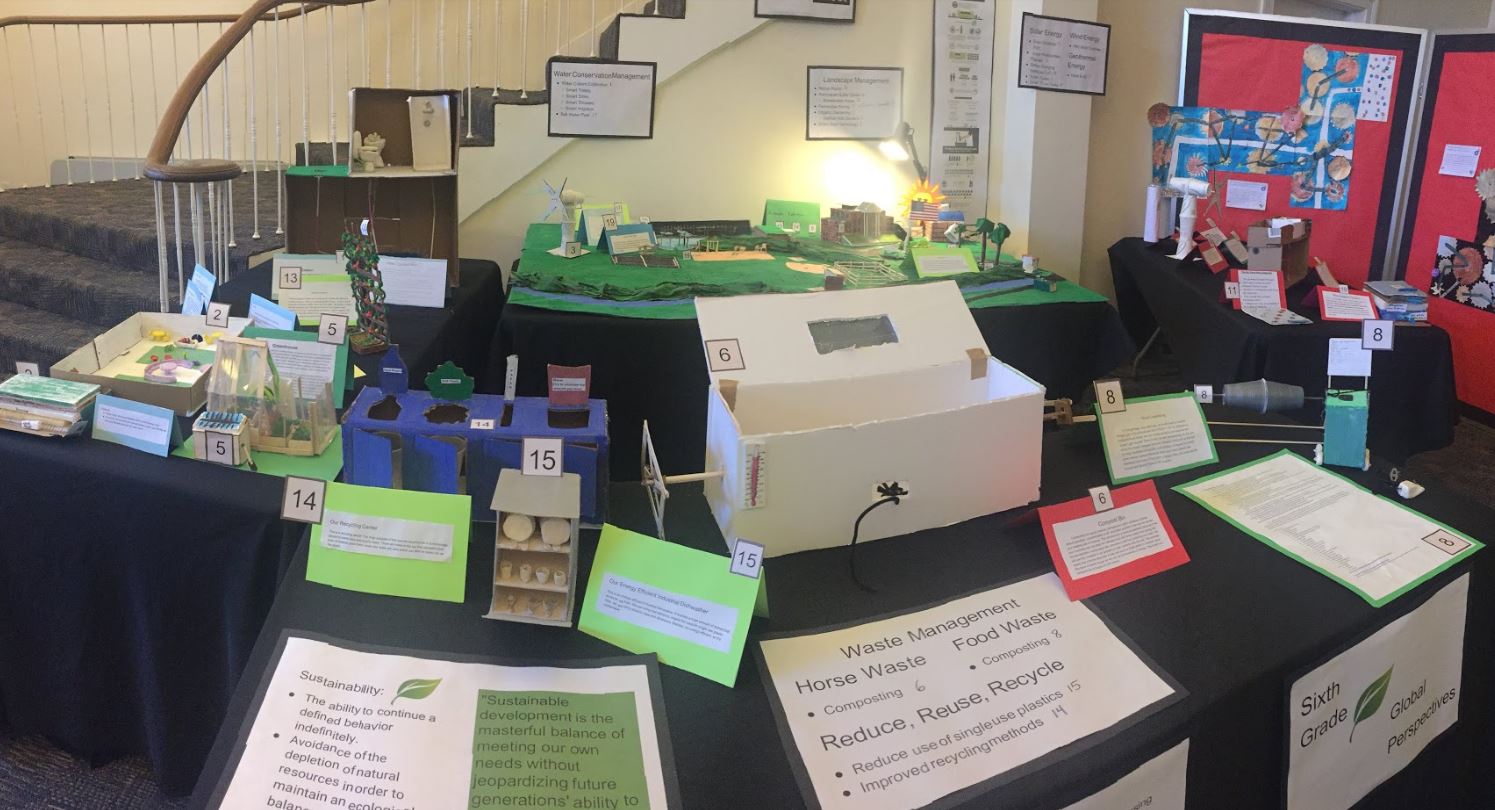 "The authenticity of this impassioned project fueled our sustainable passions and gave the students an opportunity to voice their hopes and dreams for a more environmentally friendly green school for the future. They began to see the school's disposable resources such as plastics, water, horse manure, food, and energy as opportunities to recapture and reuse. This authentic and impactful project educated and inspired each of us."
- Denise Yassine, 5th & 6th Grade Social Studies Teacher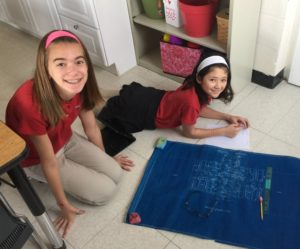 ---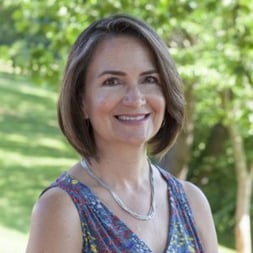 Featured:
Denise Yassine
5th & 6th Grade Social Studies Teacher