Giving Students Guided Ownership Over Their Social Behavior
5th-8th-grade representatives discuss rule possibilities by categorizing them as guidelines for relationships, the classroom, or both. They then silently organize them according to our core values.
Rules are important. They keep schools running properly. They help make sure that students respect each other, their teachers, and others' property.
But what if students set in place their own guiding principles as to how they believe themselves and their classmates should behave? It wouldn't be rules placed upon the students with the expectation that they will be followed obediently. An agreement could be created that all students had a say in, that all students have a sense of ownership in.
Enter Middle School Social Contracts. At Congressional School, we believe that strong character is essential to being a great thinker and leader, and every year our middle school students work together, with teacher facilitation, to create a contract with each other with principles they agree to socially abide by and values they agree to uphold in our community.
STEP 1
Each advisory in 5th-8th grades (2 or 3 advisories per grade) divides into two groups. Each group works as a team to think about and create 3 or 4 simple and positive rules that they feel are important for members of the community to follow, keeping in mind our school's core values—integrity, kindness, perseverance, respect, and responsibility.
The groups within the advisory then join to discuss and look for commonalities. They then make new rules that combine and embrace another's ideas.
STEP 2
Each advisory chooses representatives from their group to meet with other advisory representatives from the same grade level. Through the same process, they compile a grade level contract.
The students learn to work through consensus. They listen to each other's points of views and give thumbs up, thumbs sideways, or thumbs down to show their opinion as agreed, neutral, or opposed. It teaches them to agree to disagree and ultimately accept what the majority is thumbs up about.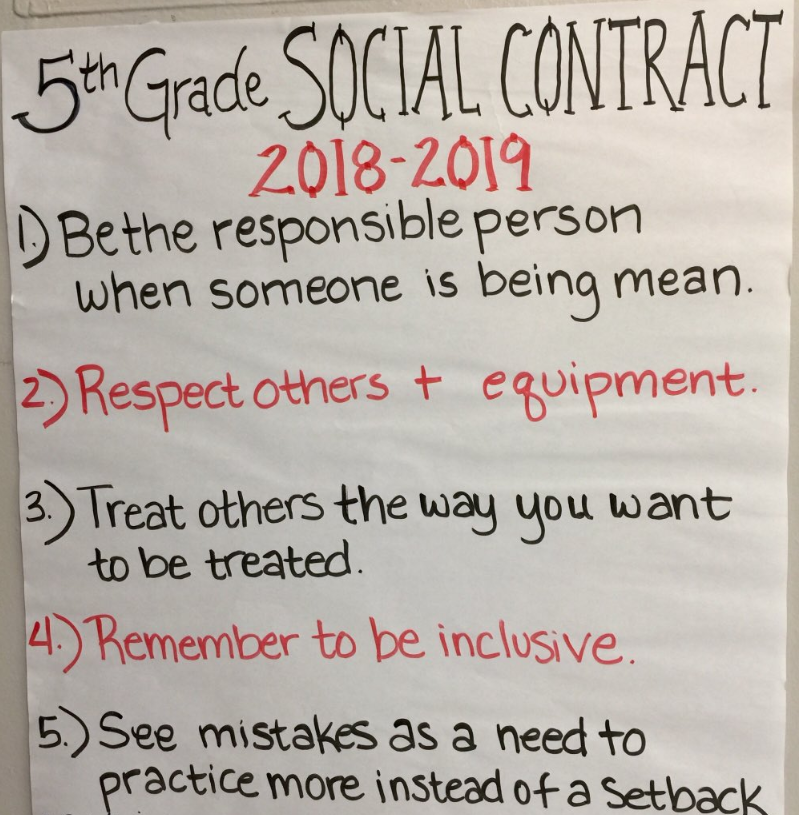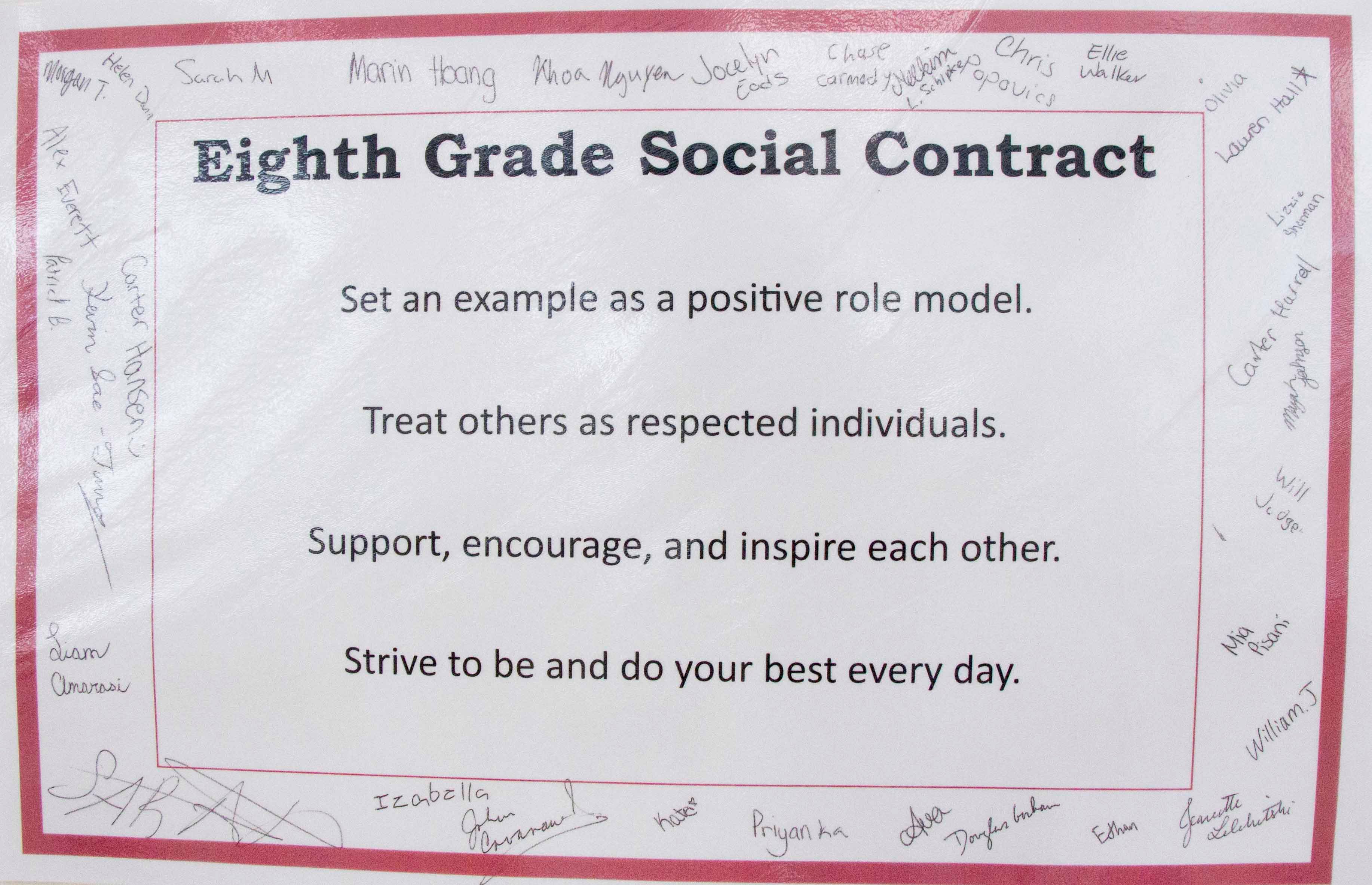 STEP 3
Representatives from each middle school grade meet to compare their grade level contract and collaborate through open discussion to choose the final rules for the Middle School social contract.
They organize the rules according to which core value they fall under, ensuring that the school's values influence the final decisions.
The final product is a student-led, teacher-guided social contract containing guidelines for behaviors that were created and are owned by our students for our community.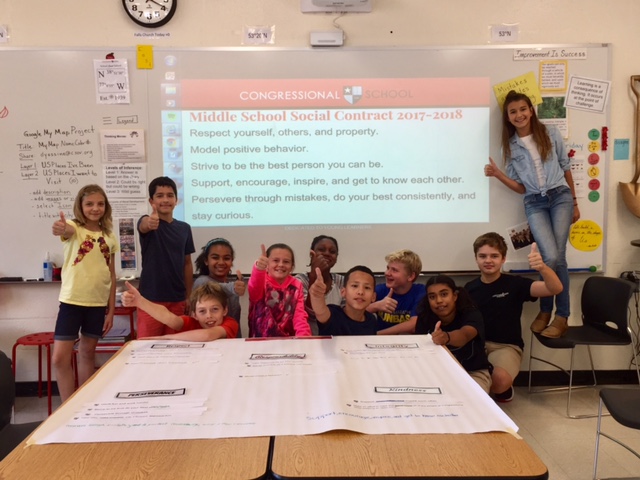 ---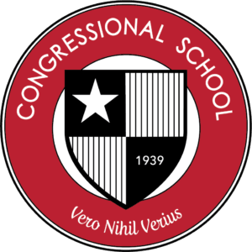 Congressional School
Preschool - 8th Grade Private School
Infant and Toddler Program
Falls Church, VA