An Interview with Tavis Laws, Director of Athletics and Physical Education
Physical education is an essential part of a well-rounded education. Beyond the obvious health benefits of exercise, physical education and participation on athletic teams offer students important life lessons that can help boost self-esteem and build can-do attitudes.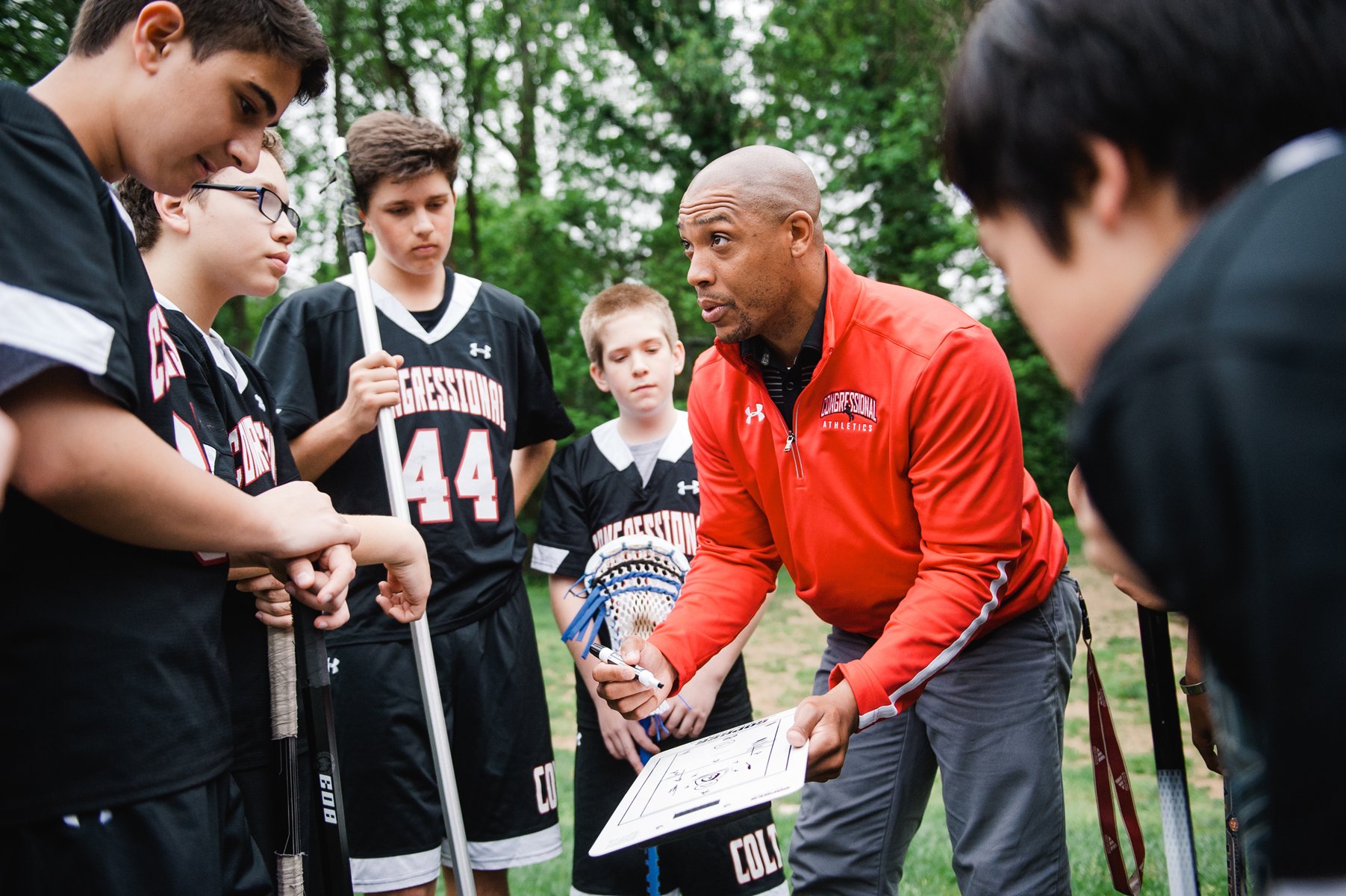 What role do you believe physical education plays in student development?
Physical education is integral to child development, cognitively, socially, and physically. We encourage children to push boundaries physically, and there are lessons learned in physical education and athletics that you don't get in the classroom.
What is your broad vision for Physical Education and Athletics at Congressional?
By the time our students graduate, we want them to be confident and competent athletes. We have a strong focus on communication skills on many different levels. We want them to be good communicators with their coaches, their teachers, their peers, and their parents. We want them to be dependable and reliable and to do what is right, even when no one is looking.
We remind students that being on a team is a fact of life, not just in sports. They are on teams already - as part of a group of friends, as students in a class, as family members. The team building skills they learn in PE and on the athletic field are valuable lessons that translate into all areas of their lives. Learning to get along with and work well with different types of people are life skills that are practiced daily at school. These skills really come into focus in physical education class and as a player on an athletic team.
"...the scoreboard is not always an indication of a win. Every game regardless of what the scoreboard says offers some type of win, whether a personal best for an individual student, an improvement in how the team worked together, or some other type of win. "
- Tavis Laws, Director of Athletics & Physical Education
Congressional's athletic program seeks to offer each student, regardless of ability, the opportunity to experience growth, accomplishment, and success at his or her own skill level. How do you accomplish this?
Middle school athletics is a time for exploration and an opportunity to go into a sport in depth. We encourage students to try different things, to find what they are best at and enjoy the most. We've had many students go on to pursue a sport in high school after discovering it and developing a passion for it at Congressional.
In what ways do you instill positive attitudes and habits in student-athletes?
We do this through consistent messaging and a very intentional approach to teaching. We uphold our core values and hold our students to high standards at all times. I remind them that it is not just their skill level that is on display, their attitudes are on display at all times as well, especially during games. The students also learn that winning may look different than they might expect. We focus mostly on individual wins for each student – not just for the team. We want each individual student to perform his or her best whatever their skill or ability may be. That way they are continually improving, and the results then come naturally for the team. We also get everyone focused. The more like-minded the team members are, the better the team will perform.
You often state that a team is only as strong as its weakest player. Can you elaborate on what you mean by that?
Perseverance is one of Congressional's core values, and is one we emphasize often to students in PE and athletics. Through consistent practice, our students build their skill levels and their confidence. For example, one of our sixth grade girls started out with limited soccer skills, but she practiced hard and persevered and now she's playing really well. She's even demonstrated some advanced soccer moves with the ball - it's great to see how far she's come. This is a student who had never played soccer before. She started playing at Congressional in 2nd grade and has grown into a skilled player. It is gratifying to see students trying something for the first time at Congressional and to see how far they take it with support and encouragement.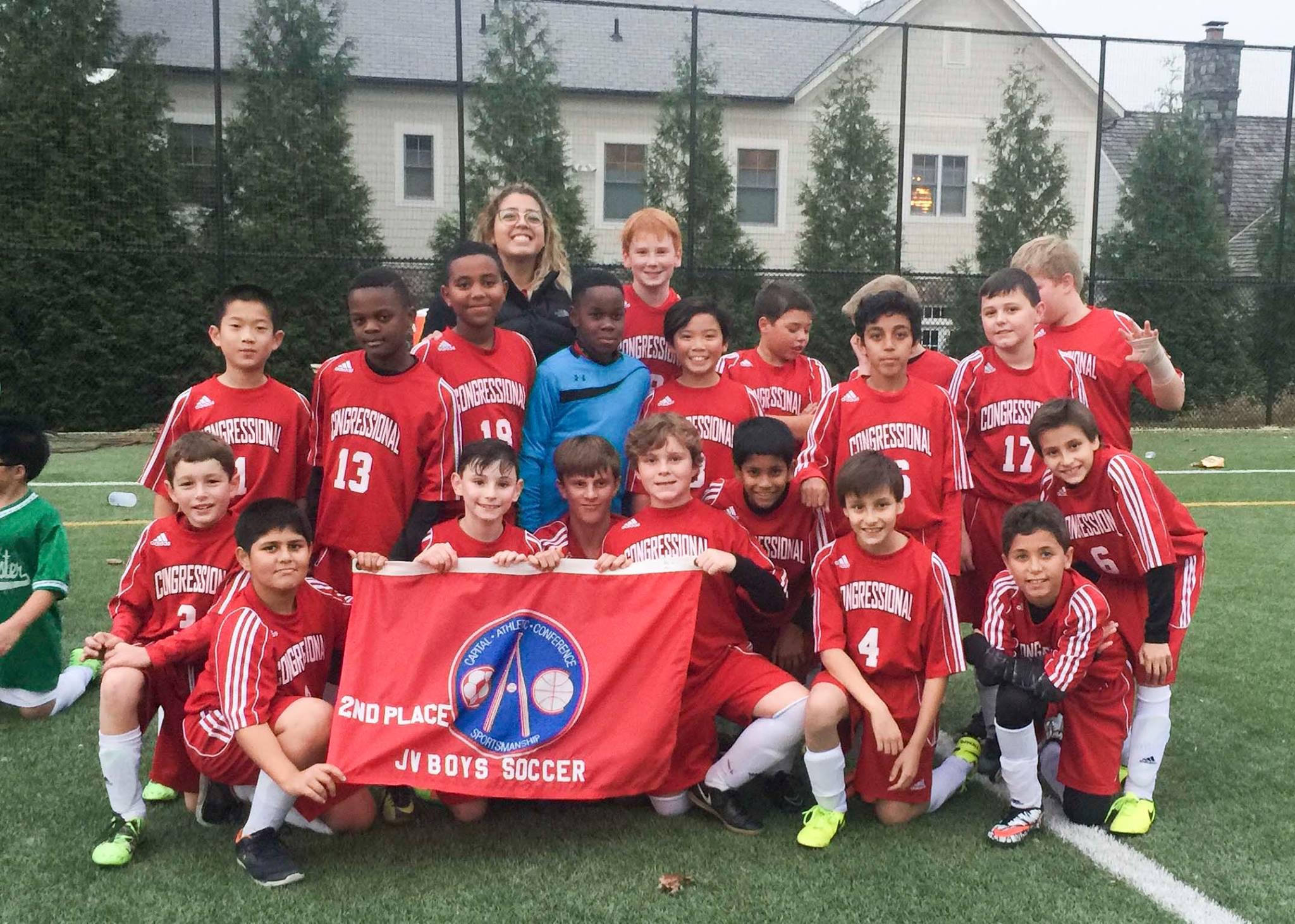 You believe in a no-cuts policy, why is that important?
In middle school we have a no-cuts policy. We want 100% of our students to participate on athletic teams because middle school is a time for exploration and positive reinforcement. We want all of our student athletes to say 'I can do this' and to believe it. I remember when one of our current 8th graders was a 5th grader on the JV basketball team. He believed he wasn't very athletic and told me that. At one of the JV games, I put him in the starting line-up. He wasn't confident in his abilities and he asked me if he could sit out, so I reluctantly agreed. We worked to build his skills and confidence, and now, four years later, he's one of our star athletes, excelling in not only basketball but in other sports as well. Our no-cuts policy and emphasis on participation gave him an opportunity to try something he thought he wasn't good at and he found talents he didn't even realize he had. He persevered and put in a lot of practice – much of it in his own time – and became a good athlete. This isn't an isolated story. There are many others just like this one.
What is your philosophy in terms of winning versus playing time for all?
My philosophy is everyone, every game! Playing in games offers significant learning opportunities and helps athletes get better. We call it 'meaningful minutes.' Our teams are seeing more wins now, and this is because we focus on the little things. Details matter and we win because we are doing all the little things right.
What do you find most rewarding about being an athletic director?
It is great to see the students smile and be happy to see me when they pass me in the hallway – it's that simple! I enjoy helping children find themselves and discover their views and perspectives on life, and I love coaching them on what it means to be on a team. There is a strong bond between athletes and their coaches and we work hard to build their trust. Knowing all the lives I touch in a positive way - that is the most rewarding part of my job.
---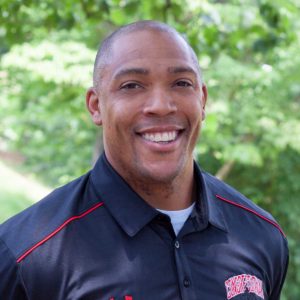 Featured:
Tavis Laws
Director of Physical Education and Athletics
Learn More About Congressional Athletics
Meet Our Other Physical Education Staff:
Mihail Belicev

Physical Education Teacher and Athletic Coach

Se Jin Kim

Physical Education Teacher and Athletic Coach