By Darcy Franz, P'28
As a parent and someone with a strong sense of place, the mid-March 2020 stay-at-home orders fit my natural instincts – in times of crisis, gather your loved ones close. But quickly after accepting the new normal, our family's thoughts turned to those who could not do the same – people without safe homes or those whose jobs required that they venture out so others, like us, could avoid much of the risk.
We looked for ways we could help. In addition to more substantive efforts, we sought opportunities to keep Holden (then in kindergarten) connected to our larger community and the experiences of others that were often quite different from our own. Two of our ideas seemed somewhat minor and silly given the circumstances, but the impact was greater than we could have envisioned.

Motivated by new appreciation for food service and Amazon delivery drivers, we set a table on our front porch with a rotation of hand sanitizer, beverages, disposable gloves, and snacks. More than a year later our table of goodies remains, although the candor of our hard-working recycling crew wised us up and we now stick to Gatorade and water. I hope Holden always remembers his efforts to shout out to a substitute mail carrier who overlooked the table and how she teared up explaining what our appreciation meant to her.
We also strung up a large, light-string heart on the front of the house to send love to the many who drive and walk on our busy, cut-through street. We left it in place for nine months, until we removed our Christmas decorations and learned that COVID vaccinations were reliably making their way to people. We worried it had become an eyesore after so long, but we still encounter walkers who lament it's gone.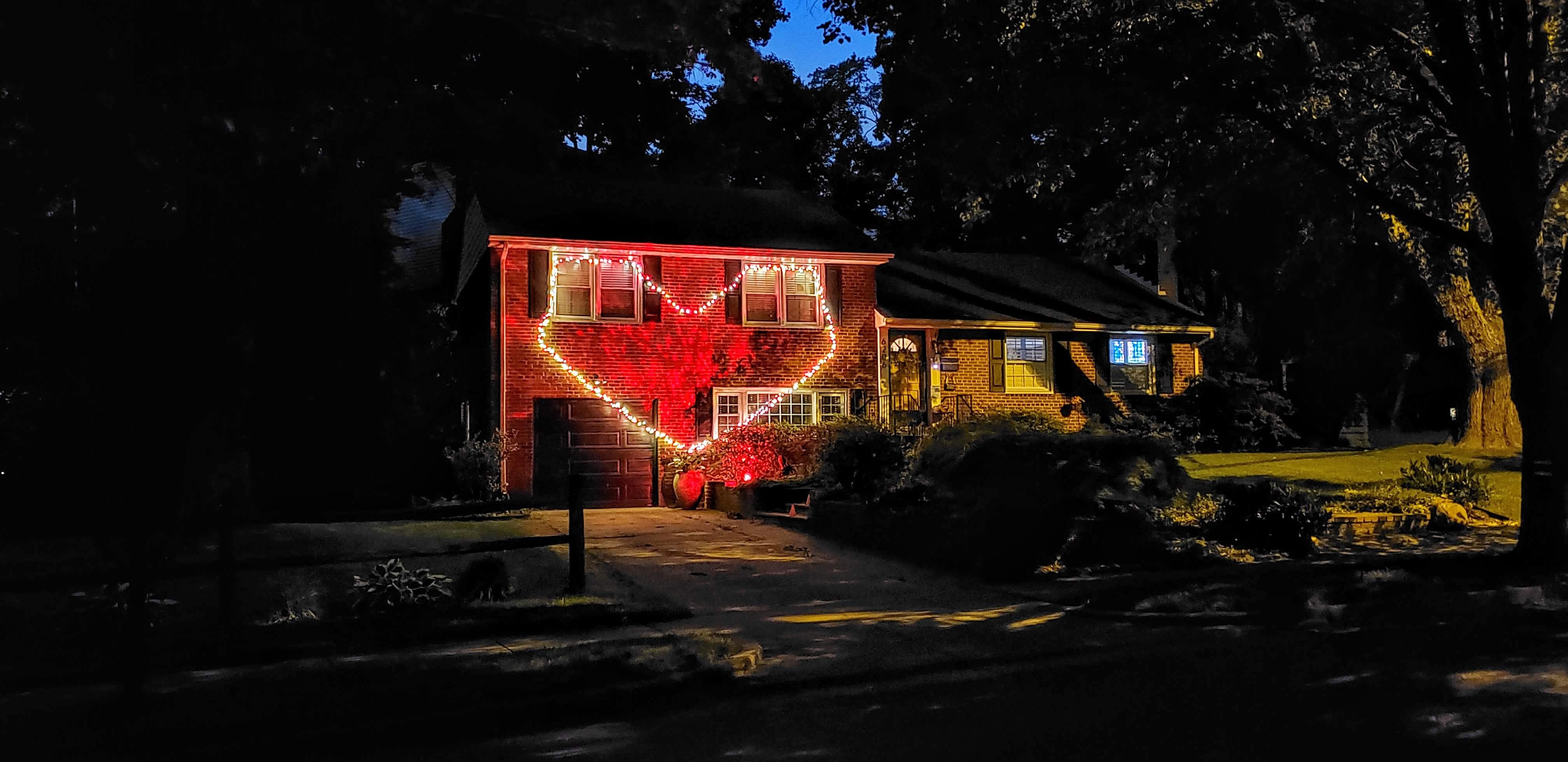 The Franz family decorated their house to send love to
the community during the pandemic.

Our reflections on COVID are numerous, varied, and sadly, still newly forming. But one unexpected takeaway from the largely introverted Franz parents (Holden asserting his exception to this characterization), is that we've have had more conversations with strangers in the front yard than in pre-pandemic times. And sometimes the small stuff lights up the street – literally.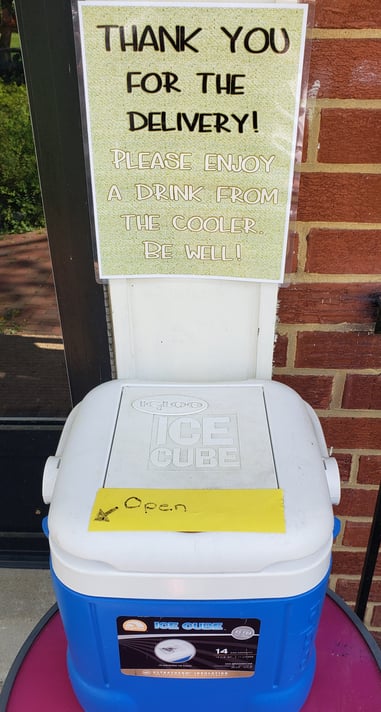 ---